Given the success of the sports betting industry, its nor surprising that more US states would want to get their hands on possible revenue from taxes on sports betting. In the latest gambling news, we have more US Midwest states that will open up to sports betting: Oklahoma, and Alabama.
US Midwest States That Will Open Up to Sports Betting: Oklahoma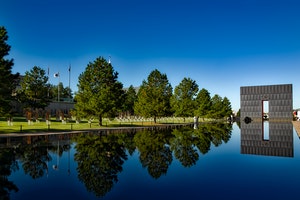 Rep. Ken Luttrell filed House Bill 3008, which aims to bring retail, or in-person sports betting to the tribal gaming compact. With neighboring states like New Mexico, Arkansas and Colorado allowing sports betting, Oklahoma should join these states as well. According to research, the state could probably generate $240 million in revenue for the state. Of course, those who are learning how to become a bookie will still have an advantage over future sportsbooks in Oklahoma. The absence of online wagering in the state's bill could hold back the success of the local betting industry.
This effort however, follows efforts back in 2020 when tribes made compacts with Governor Kevin Stitt. Their efforts were blocked by the Supreme Court, since sports betting is still not legal in the state.
US Midwest States That Will Open Up to Sports Betting: Alabama
Meanwhile, Alabama will be fighting an uphill battle. The state does not even have a state lottery. In fact, efforts to legalize gambling in the state has been in place for over 2 decades, and remains unsuccessful. But anyone who uses a sportsbook pay per head software to run a sportsbook know how much money can be earned from sports betting. Taxes from gambling revenues could fund state programs, should Alabama allow this.
House Bill 72 was submitted by Rep. Ralph Howard. This bill aims to establish a state lottery. It will also allow for sports betting to be legalized through the state lottery. The Senate also plans to reintroduce a gambling bill. If it passes, this will allow voters to vote to amend the state's constitution to allow gambling, such as lottery, sports betting, and casino gaming.