What is a bookie pay per head? It's easier to understand if you take apart the two terms: bookie, and pay per head. A bookie is someone who takes in wagers from people who bet on a specific outcome of a sports event. There are a multitude of betting options available in a sport, let alone a single game. A bookie can take bets for specific upcoming games, or for the outcome of a sports season. 
And keeping track of the bets alone can be time-consuming. Which is why sportsbook pay per head providers have come up with a service that automates the bookie operation for you. So instead of writing things down, or coming up with an elaborate excel document, or, spending thousands to make your own software, you can simply get a pay per head service. You can check some pay per head reviews to see the variety of features you can find in a good sportsbook pay per head software. 
What is a Bookie Pay Per Head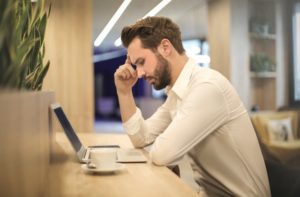 This brings us to the bookie pay per head aspect. As a bookie, you pay a per head rate to us. So for an example, lets keep it simple at start with you having 15 players in your sportsbook. If all 15 of them play that week, then you pay $5 x 15 players. If only 10 of them place bets that week, then you only pay $5 x 10 players. This system guarantees fair charging to bookies so you only pay for what you use. 
The beauty of this payment scheme, is that this rate is per player, regardless of the number of wagers. So if you have 1 player that places 7  bets that week, you still only pay $5 for that player. Anything else you earn from that player is completely yours to keep. Consider it a very similar practice to outsourcing your operations. You pay a weekly fee for the use of proprietary software that can be customized for your use. Be it a large sportsbook or a small casual sportsbook you want to develop or expand on, you will find what you need.