Football is the top sport people bet on in the US. College football takes up a big chunk of the sports betting action, especially around the holidays. The college bowls is one of the busiest time of the year for bookies. Of course, its easier to manage the many lines for college bowl through the best sportsbook pay per head. With the pph software, lines can be adjusted in real time, and players can bet anytime as well. You can find out how does pay per head work and understand why it is a must-have for every bookie. For now, you can read on about our Sugar Bowl prediction and see how college football can bring in a good income for any bookie.
Part of becoming a bookie is knowing how big a market football is, specifically college football. There are thousands of games people can bet on in a season, and each game will have a lot of betting options for your players. For instance, in the Sugar Bowl alone, your players will have more than a handful of lines they can bet on.
Sugar Bowl Prediction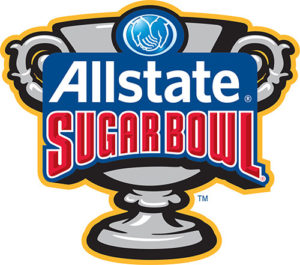 No. 5 Georgia Bulldogs and No. 7 Baylor Bears will be facing off for the Sugar Bowl on January 1. Kickoff will be at 8:45 PM ET, and the game will be played in New Orleans. The Bulldogs so far are favorites at -5.5, while the over-under odds for the total points scored is at 41.5. The moneyline, meanwhile, is Bulldogs at -220, with the Bears at +185. If you are still confused with reading odds, you can head over to the Easy Pay Per Head Blog to understand it better.
Despite losing to LSU in the conference championship, the Bulldogs are still East Division champions. They can more than deliver a championship-level defense. Their scoring defense is 12.5 allowed per game, which is No. 2 in the country, while they are No. 3 in rush defense at 75.7 yards allowed per game. As for their total defense, they are No. 4 at 274.2. They also have D'Andre Swift as their running back, who is one of the best in the country.
Sugar Bowl Analysis
But the bears have something they can use against the game, and its their edge in turnovers. They are No. 2 in turnovers forced at 30, and are No. 6 (tied) in turnover margin at +14. If our memory serves us correctly, the Bulldogs lost last year's Sugar Bowl, again to an underdog. But if the Bears can play their cards right, they could possibly go for a win. If they could get past the Bulldog's defense that is. But as we see so far, we'd probably go for an under in the totals, and a win for Baylor, but that win will not have more than a handful of points margin. And if you play the college football season right, you could even have enough money for some bargain real estate Costa Rica investments.