The spread of the Coronavirus has reached the sports world, with players testing positive for the virus, and with some teams taking precautionary measures to prevent contagion. Unfortunately, this means that games, and even league seasons are suspended or cancelled. The NBA was the first league to suspend the remainder of the season after a player was confirmed to have the coronavirus. And if you know how a PPH sportsbook works, then you most certainly know that you need an actual game to make those bets. Everyone must be wondering about what to do when games are suspended.
What to Do When Games are Suspended: Sports Betting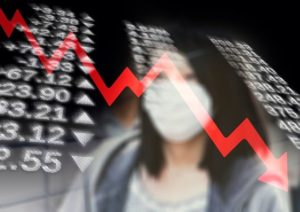 Naturally, people will wonder what will happen to wagers made on the game, and on futures wagers as well. The answer is pretty simple here. Sportsbooks, including those who use the best sportsbook PPH software will have their own policies in situations like these. Normally, some sportsbooks will give a window for the game to happen, if the wagers are game-specific, or upcoming. So, bookies will usually wait for around 7-8 days for the game to be rescheduled. If it does not happen, then the money will be refunded to the bettors.
As for futures bets, it will be subjective to the terms being used by the sports leagues. For instance, the NBA announcement uses the word "suspension", and not "cancellation". And since it is only a suspension, then it stands to say that the season could still be played. So wagers on who will win the Eastern and Western Conference, who will bag the Championship title, who the MVP will be, are still active.
What Will Happen to The Sportsbooks
Those who want to be a bookie will know that there is always risk in being your own boss and having your own business. In some cases, it means taking the high road and offering refunds to your players, for either upcoming games, and for some, futures wagers. It may mean a loss of income, but there is also opportunity.
For instance, you can start offering bets on when the league will resume. A popular date set by bookies is an on or before April 15, 2020. Some bookies will also offer wagers on which sports league will resume its season first. As betting is not centered in game outcomes always, one can conjure practically anything people are willing to bet on in your bookie pay per head sportsbook.