The pay per head bookie business may not be as active it normally is, but sports betting and gambling is still pretty popular. The action may have shifted from the top pro sports leagues to obscure international sports and election wagers. Some have gone for casino games. But one thing is certain: the sports industry will bounce back. And when it does, so will sports betting. This is why we find Colorado still moving to launch sports betting in May.
Regulators in Colorado are still set on launching sports betting in the state on May 1. The Colorado Limited Gaming Control Commission held a meeting, and they are still on schedule to continue with their launch as planned.
Colorado Still Moving to Launch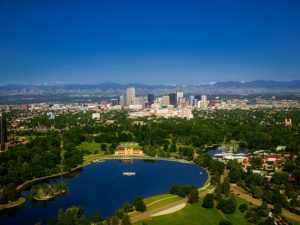 As for the licensed operators, some are waiting for sports events to resume, while some are ready for May 1. In fact, a lot of pay per head bookie veterans have not shut their sportsbooks down. Instead of losing momentum on their players and their operations, they are offering what meager events are available, and adding other services, such as online casinos and what not.
As early as February, the state commission has been steadily approving licenses. They are also busy with approving wagering rules for Colorado. All casinos that operate in the state -33 of them, can put up a retail sportsbook in their properties, and they can also open one online sportsbook each. The state is also approving temporary licenses for online sports betting.
Colorado and the Pandemic
Currently, the state has a stay-at-home policy in place. This will be in effect until April 26. Even if casinos resume operations, even only their online sportsbooks, will there be anything to bet on? So far, US collegiate and professional sports leagues are shut down. There are some random events happening, like the WWE so far being allowed by Florida to operate. You also have esports and other gambling options. Regardless if the state will proceed or stall, it will be challenging to get in good numbers. But for those who are in the process to become a bookie, you have a small window to learn all you can learn about the sports industry so you can become a successful bookie once these leagues resume operations. It's always best to be ready.