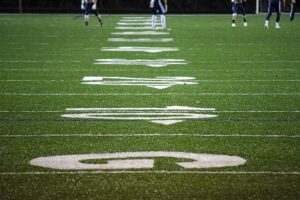 When you become a bookie, the first thing you should know is the sports calendar. After all, these events are the product from which your players place their bets on. And for a bookie, there is no greater opportunity to earn big in a short amount of time than football season. And if you know the NFL, they you should have your sportsbook ready for the biggest NFL event of the year. Which is why we are recommending that you should be focusing on the NFL for the next few weeks.
Getting your sportsbook ready is easy if you know how to be a bookie with a pay per head. What you do is just get everyone set up with accounts, and you can easily monitor the bets that come your way. Given how busy the season can be, it helps to have a process that helps you organize your data.
Focusing on the NFL
At this point, we are entering the postseason, which start with the playoffs. The week brings us Wild Card weekend. This signals the playoffs, and is one of the most exciting events in the NFL season. It is, after all, the time for the underdogs to shine. After the Wild Card round, the Divisional Rounds will follow. This is a series of 4 games that will determine the last two teams of each division that will move on to the Conference Championships. Whoever wins the conference championship games will move forward to the culmination of the season- Super Bowl LV.
Many bookies focus on football since it is a very popular sport for people to bet on. The action that an average sportsbook gets in each football season is significantly higher than any other sport. So when experts say that you should focus on football this time of the year, you should listen. If you are worried about spreading yourself too thin, you can use good white label iGaming solutions that will provide you with the online tools to help you with line management.