The Iowa bookie market has a lot to celebrate for September. The state records its all-time highest monthly sports betting handle at $210.4 million. Those who are planning on becoming a bookie should keep track of these trends, since market behavior generally affects sportsbooks similarly throughout the year.
According to the data released by the Iowa Racing and Gaming Commission, the $210.4 million handle for September is 94.1% higher than that of August. The August handle is at $1008.4 million. Even more, the September handle is also 190.7% higher than September 2020's handle of $72.4 million. With almost 200% year on year growth, Iowa is truly marking itself as a prominent betting market in the country.
Iowa Bookie Market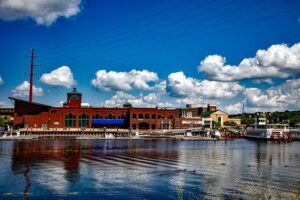 Much like what you will see in bookie software, football dominates the handle for September. Both college football betting and NFL are now active. College football started late in August, while the NFL started on September 9.
Of course, with pay per head services in demand to help create online sportsbooks, its no surprise that the Iowa betting market be dominated by online wagering. Online sportsbooks in the state took in $186.5 million worth of wagers. This is 94.2% higher than the previous month's $96.1 million. And as for its year-on-year data, we see a 273% growth on online wagering from September 2020's $50 million.
Iowa Betting Revenue
However, revenue for the state is actually less than the previous month, despite the huge burst in handle. The total sports revenue for the month is at $5.7 million. This is 13.5% lower than August's $6.6 million revenue. It is, however, higher than the previous year's $5.2 million by 10.6%. This still shows significant growth in the state's sports betting market.