When becoming a bookie, part of your long-term planning goes towards looking at your sports calendar. Some months will be busier, while some months will be slower in terms of the frequency of wagering activity. Knowing this will help you plan your cash flow and anticipate the number of transactions to expect throughout the year. Right now, the Golden State Warriors had just won Game 6 of the NBA Finals. With a 3-2 standing against the Boston Celtics, the win just put them into 4-2, making them the Champions of the NBA season. And with the NBA over, what can you promote in your sportsbook now?
One way to find out is to go to your pay per head services software, and look at the betting odds available. From there, you will be able to see the various sports events currently ongoing. If you see quite a lot of games on a particular league, then you can see which ones are currently in season. The frequency of games will also tell you if they are in the regular season, or if they are in the postseason.
Plenty of Sports to Promote in Your Sportsbook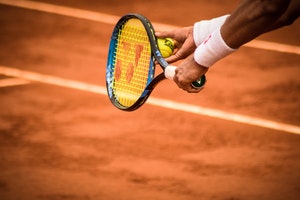 One particular league you should be keeping a close eye on would be the NHL. The professional hockey league is in the Finals stretch, so you can still make money off the remaining games, as well as season awards that the league has to offer. If you read this pay per head blog, you will find out why hockey is quite a popular sport for bettors to choose.
Of course, the MLB is also in full swing. The baseball league is also very, very popular in the sports betting industry. The million-dollar-betting sports league is still well into the regular season, so you will have a lot of games to offer to your players. It may be too early for NFL action, but you may find some wagers on those as well. You can also offer your players action on tennis and golf, and some horse racing as well. Horse racing is particularly profitable now with the Royal Ascot ongoing over in the UK.