If you want to open a sportsbook and want to know the earning potential of your business, you only need to look at online sportsbooks in New York. As one of the, if not the largest betting market in the country, state sportsbooks are capable of generating more than a billion in just a quarter of a year or less. In fact, New York online sports betting in the month of April alone hits a billion in handle.
According to the latest report from the New York State Gaming Commission, sportsbooks took in $1.54 billion in wagers. This means that the state is one step closer to hitting also a billion in tax revenue from sports betting. The handle is actually lower than the $1.79 billion handle of March by around 13%. March tends to generate a lot of wagers due to college basketball. But even so, April's handle is also higher than February's $1.47 billion. And if you need further proof of growth for your potential pay per head sportsbook operation, the bets are also 11% more than wagers placed in April 2022.
New York Online Sports Betting Pushes Tax Revenue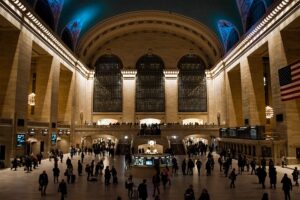 Online sports betting continues to take in a large market share in the gambling industry. Otherwise, you will not be interested in building your own sportsbook with a bookie pay per head service. You should note, however, that we are fast approaching summer. Aside from rising temperatures, bettors and bookies alike will have to prepare for less sports events to bet on. There will be no football betting for regular games, and the NBA playoffs will yield less games. However, many in the industry are still optimistic because in the week ending May 7, sportsbooks in the state took in $342.3 million in wagers. Not too shabby for a weekly betting handle.
As for revenue, sportsbooks in New York took in $139.2 million, which gives us a 31.9% year-on year increase. The hold percentage is at 8.9%, which is not too different from March's 9.1%. As a preview for May, sportsbooks report a revenue increase from the previous week. The week ending April was $37.8 million, but the week ending May 7 gives is a $47.9 million revenue. The spike gives us 26% more revenue for sportsbooks, and a really good win rate shy of 14%.