In the latest gambling news, New York sportsbooks are ending July on a high note in terms of betting activity. According to the latest report from the state, the total weekly handle for the period ending July 30 is $246.5 million. This is 13% higher than the previous week's handle of $217.8 million. Year-on-year growth is also good with a 38% increase. The news is good, but those in the pay per head bookie industry know better than to rely solely on the handle.
If you are learning how to become a bookie, the handle is important because it tells you how much your players are spending in your sportsbook. But since it is a business, revenue matters as much. An increase in handle does not automatically mean an increase in revenue, which is exactly the case in the New York sports betting market.
New York Sportsbooks See Higher Handle but Less Revenue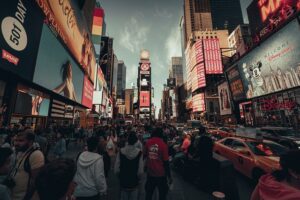 The revenue reported by the state is at $24.2 million. This is 4% lower than the previous week. So even with the slight dip, the revenue is still quite high for a weekly number. The hold is at 9.8% for the week, which ends the two-week streak of double digit hold.
Keep in mind that when it comes to sports betting, you look at more than just the current data. These are great indicators that add up to betting trends, which will help guide you in analyzing the data that you will generate in your sports betting platform. For New York, the numbers are still giving us high enough numbers to hit the billion-dollar handle each month. Revenue also goes at six-digit figures each month.
The numbers are slightly lower this month because the sports calendar in the US has less events. Football and basketball (both collegiate and professional level) are the most popular sports in the country when it comes to wagering. Since their respective leagues are in the offseason, there is less activity. But make no mistake, other sports like baseball, tennis, golf, racing, and soccer are more than enough to make sure that your sportsbook earns well throughout the year.